Posted: June-28-2014 at 11:13am | IP Logged

---
Swindler's son accused of own $15M Ponzi scheme
by: Andrew Wolfson, The Courier-Journal (Louisville, KY)
Race car driver Brian C. Rose, whose father, David G. Rose, served about four years in prison for swindling investors out of millions of dollars, has been now been indicted himself for allegedly running his own $15 million Ponzi scheme.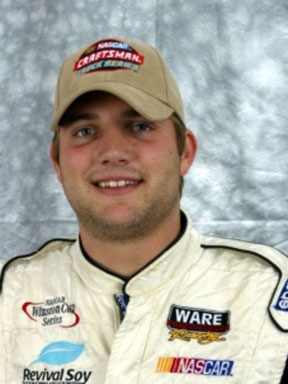 The younger Rose, 34, is accused of borrowing from his father's playbook to mastermind a scam that ripped off 164 investors in four states who thought they were investing in coal mines.

Rose, who was arrested June 17 in Tennessee and indicted with eight co-defendants on charges of fraud and money laundering, is accused of using the money to buy thoroughbred racehorses and race cars and to pay for living expenses and gambling junkets to Las Vegas.

RELATED: Look back | Oil swindler to pay $15.4 million

MORE: Selling a dream; buying a nightmare

Rose, whose father was released from federal prison last year, is being held without bail after a federal magistrate judge found that he posed a danger to others and was a flight risk because the government has yet to account for $10 million of the money invested in the alleged conspiracy.

Prosecutors allege he started the scheme — which supposedly involved ghost investors, bogus businesses and 41 bank accounts — in Louisville and Southern Indiana in 2011 under the name Earth Energy Exploration. He moved to Johnson City, Tenn., and renamed his operation New Century Coal, after investigators in Kentucky and Indiana began looking into the scheme.

Rose — who the indictment says operated under the name John Hankins — has pleaded not guilty. His lawyer, Jerry W. Laughlin, of Greeneville, Tenn., said he had just been appointed and that it was too early for him to comment on the case.

The government is seeking a $15 million judgment against Rose and his co-defendants, who include Jennifer L. Key, 36, of Louisville, who is portrayed in the indictment as Rose's money manager and accused with him of using $625,000 of the funds to buy and maintain racehorses.

The prosecution also is trying to seize three homes it says Rose owns in Louisville, including a 5,875-square-foot house in Anchorage assessed at nearly $1.6 million.

As described in a 45-page indictment and other documents, Rose allegedly squeezed money from unsuspecting investors through a complex system of misrepresentations and deceit that was eerily similar to the methods used by his father, who pleaded guilty in 2009 to tax evasion and fraud and was sentenced to 52 months in prison.

The elder Rose agreed to pay $15.4 million to settle securities fraud allegations in a case in which Brian Rose settled for $441,658.

According to the federal indictment:

• New Century Coal employed "fronters" who identified potential high-income investors, in part from lists of victims of prior fraudulent financial schemes.

• Another group, dubbed "closers," falsely painted New Century as successful and the nation's largest producer of high quality, low sulfur "Blue Gem" coal — and promised investors a return of 100 percent or better on their investment in the first year of mining.

• To lull investors into thinking New Century was legitimate, the closers sent them a lengthy glossary of mining terms and advised them to engage in extensive tax planning to avoid large tax liabilities on their future riches.

• The defendants also created ghost vendors with valid banking accounts, and showed investors their bills to make it appear New Century was a going concern.

• One investor, identified only as "JP," wired $2 million to the company, while Rose personally persuaded another, "JG," to fork over $202,000.

• When disgruntled investors complained about their returns, they were referred to Jason Smith, 39, of Bowling Green, Ky., who pretended he was a satisfied investor. (Smith is one of Rose's co-defendants.)

In fact, the government says, Rose and his co-defendants did not put investors' money into legitimate coal mining ventures.

"New Century Coal was a Ponzi scheme, in which early investors were paid with their own funds and with the funds from later investors, rather than from any profit from an underlying business activity," the indictment says.

The defendants — two of whom legally changed their names — have all pleaded not guilty. The others are Robert S. McGregor, a.k.a. Jim Robinson III, 36, of Bowling Green, Ky.; Dallas P. McRae, 44, of Orlando, Fla.; Hugh F. Sackett, 83, of Anderson, S.C.; James M. Robinson, 55, of Pekin, Ind.; Brent Love­all, 30, of Johnson City, Tenn.; and Ray C. Spears, a.k.a. Brock Hamilton, 44, of Johnson City, Tenn.

U.S. Magistrate Judge C. Clifford Shirley Jr. ordered Rose held pending trial, which has not been set, saying no conditions could guarantee his appearance. The judge noted he has traveled extensively to Costa Rica and the Bahamas, and that while he owns a house in Johnson City, his parents live in Kentucky.

The court also cited Rose's "penchant for gambling," a drug and alcohol problem, and his convictions for drunken driving and assaulting his wife, from whom he's estranged.

Rose, who began his NASCAR career in 2001 in its Craftsman Truck Series, was indefinitely suspended in 2003 for failing to take a drug test following his arrest in Warren County on charges of possession of marijuana and a handgun, according to www.legendsofnascar.com, a racing website.

Though he's never won a race in NASCAR or the ARCA Series, the website wrote last year that "Rose has done an admirable job in turning his life around."

____________________

Reporter Andrew Wolfson can be reached at (502) 582-7189.



__________________
If you can lay down at night knowing that you had made someone's life just a little bit better, then you know that you had a good day.